Ranthambore Tour
Ranthambore is known for its large tiger population. During the past few years, there has been a decline in the tiger population in Ranthambhore due to poaching and other reasons. As park tourism and the population of neighbouring villages increased, there were more frequent fatal human-tiger interactions and poaching./p>
Ranthambore Tiger Reserve
Spread in an area of 392 sq. Km, the Ranthambore Tiger Reserve is one of the largest and famed tiger reserves in the country, famous for the magnificent Bengal Tiger found there. The Ranthambore Tiger Reserve derives its name from the Ranthambore Fort located in the region..
---
Ranthambore Fort
Ranthambore Fort lies in the reserve itself though you need not buy a ticket to get into the reserve to see the fort. The fort is situated higher up and the view from it is quite amazing.The fort exhibits the exemplary glory and valor of Hammir Dev of the Chauhan dynasty. Also, it is considered as a precious spot since it is one of the World Heritage List.
Trinetra Ganesha Temple
One of the most famous temples of Lord Ganesha is located atop the fort. The local post office receives and delivers thousands of invitation cards to the Lord Ganesha temple as people symbolically send the first invitation card for major functions like weddings, house warming, etc. to Lord Ganesh.
---
---
Wildlife Safari
Wildlife Safari at Ranthambore is a famous activity amongst nature and wildlife lovers where one can see various species in their natural habitat. The Ranthambore National Park has separate safaris to explore the park in separate zones. One of the favourite is the one to see the majestic tiger in its natural habitat.
---
Surwal Lake
A beautiful natural water body, Surwal Lake is a treat to the tired eyes. It is located inside the Ranthambore National Park and the mesmeric surroundings make the attraction worth a visit. The region is also famous for bird watching and one can observe a number of migratory birds during the winter season.
---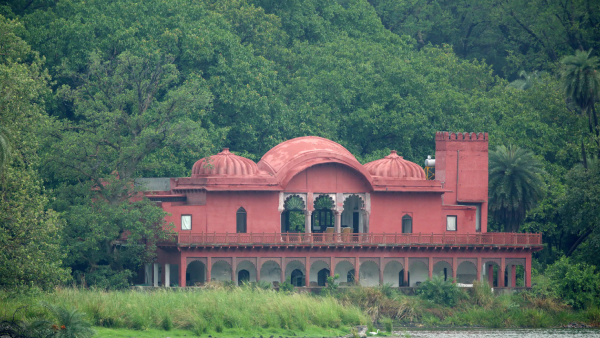 Jogi Mahal
Located within a 500 metres distance from the famous Ranthambore Fort in Rajasthan, Jogi Mahal is the iconic hunting lodge built by the royalties of Jaipur for their entertainment and recreation. It stands by the beautiful lake, called Padam Talao, inside the Ranthambore National Park, which gets its name from the blooming lotuses in the water.
---
Akaula Region
Akaula Region is the most densely forested region in the wildlife reserve. It has a number of pools and waterholes which keep the temperature low at all times making it a perfect habitat for several species that thrives in a cool environment.
---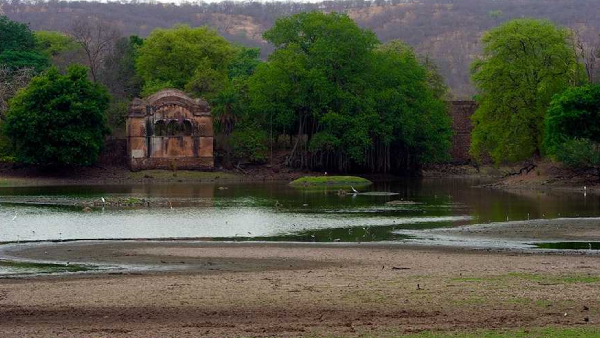 Raj Bagh Ruins
Raj Bagh Ruins is an enchanting monument inside the Ranthambore National Park. It is situated on the banks of Raj Bagh Lake and is a preferred shelter for the wildlife, especially the tigers. The rustic structure amidst the beautiful dense forests and serene lakes is worth exploring. It is also an apt location for photography.
Malik Talao
The smallest of the three lakes in the National Park, Malik Talao is a serene natural water body where most of the wildlife activities can be seen. The majestic Indian Marsh Crocodile can be spotted here often along with other bird and animal species.
---